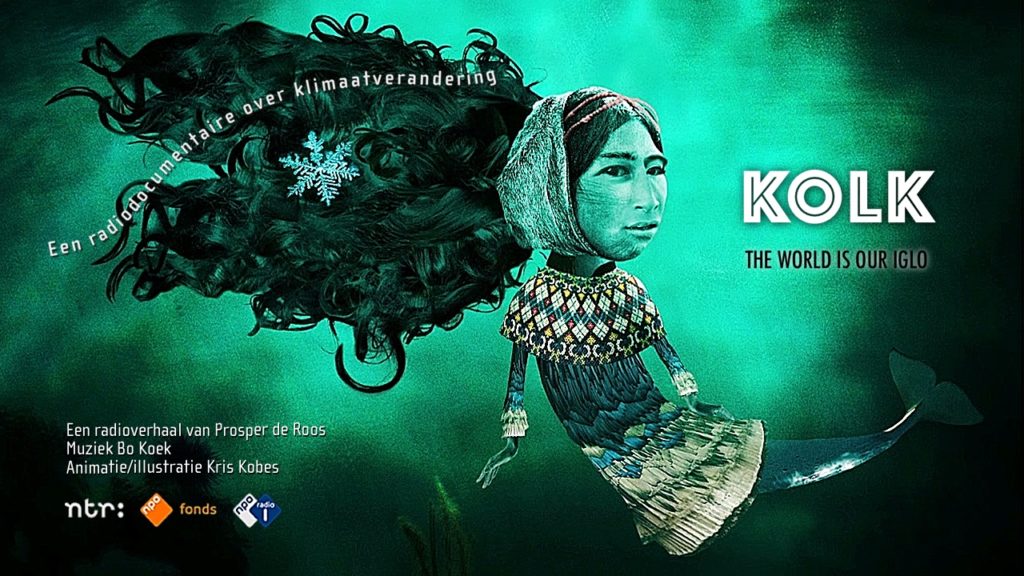 Documentaire over klimaatverandering met verhalen uit verschillende landen. De opwarmende aarde is meer dan alleen een verlies, het is vooral een gedaanteverwisseling, een herschikking van het leven. Of we dit nu willen of niet.
Radiodocumentaire van Prosper de Roos / NTR Radiodoc Radio 1/ Met steun van het NPO Fonds/ Eindredactie Ottoline Rijks / Muziek Bo Koek / Illustratie Kris Kobes / Mixage Arno Peeters
Met dank aan: Lana Hansen, Niini Malu Hansen, Camilla Olsen, Coco Smits, Erik van Sebille, Anton Dekker, Ger de Ruiter, Jan de Jonghe, Neil Davy, Fred Langdale, Corinne Seely, Christine King, Lee Dance, Magda Augusteijn, Stef Veldhuis en Ralph Tuijn.